Posted by : RunnerBecky
Saturday, June 8, 2013
A few years ago when we had Netflix, I stumbled across an inspiring documentary called "Spirit of the Marathon."
It took you through the training of several different runners, some training for their very first marathon and others who were seasoned marathon runners. They trained for and completed The Chicago Marathon and boy did it encourage me to run!
I received an e-mail this week from a PR rep for NCM Fathom Events, who is hosting a 700 city viewing of Spirit of the Marathon 2.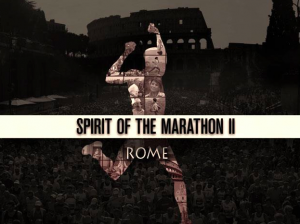 The documentary opens Wednesday, June 12th.
Here is the official trailer:
I am eager to hear the story of this runner from Rwanda, one of the few Olympic athletes in her home country.
\\
I'm also eager to hear about Julie Weiss, who lost her father to pancreatic cancer. She now runs a marathon a week as a fundraising effort to raise 1 million dollars for cancer research.
You don't want to miss this incredible event!!
If there is a theater hosting this film in your area, pop on over, and check it out. Part of the ticket proceeds will go to support those affected by the Boston Marathon bombings.
Has anyone ever seen Spirit of the Marathon?
Did it inspire you like it did me?